Member Storefront
Items on this page may be ordered by those people attending the Emergy Synthesis 9 Conference to be held at the University of Florida in Gainesville FL, January 6 to 9, 2016. The items must be ordered by 12:00 PM on December 14, 2015.  All orders must be picked-up at the Emergy Synthesis 9 conference in Florida; they will not be shipped to any other location. Items must be paid for in advance and the cost is not refundable, so do not order, if you are not sure of your size or are not attending the conference. If another person will receive your item for you at the conference add their name in the text box below along with your two color choices.
We are offering the following garments with the Emergy Society Logo embroidered on the garment.
1. Men's and women's polo style short sleeved shirts
2. Men's and women's denim long sleeved shirts
3. Men's and women's micro fleece jackets.
 These items may be ordered below. Use the links to access information on the garment, colors, sizes, etc.  
Mens Polo
MENS POLO
Womens Polo
WOMENS POLO
Mens Fleece
MENS FLEECE
Womens Fleece
WOMENS FLEECE
Mens Denim
MENS DENIM
Womens Denim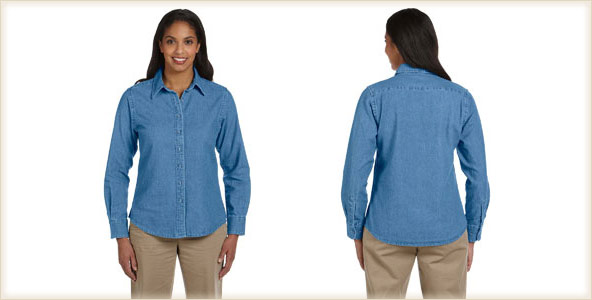 WOMENS DENIM